This election we made a historic breakthrough in the movement to break big money's grip on our political system.
On November 8, 2016, voters in South Dakota passed the first-ever statewide Anti-Corruption Act. The effort was led by Represent.Us volunteers and members.
What we do right now is critical.
We're not done yet. This win can inspire people across the country and spark a wave of anti-corruption victories around the country. But that's only going to happen if we take action right now. That means doing two things.
1. We need to protect our wins.
This Anti-Corruption Act is going to be attacked in the next few months by those who benefited from the old system. They don't want to lose their grip on power, and they'll fight with all they've got. That means defending this new law is one of the most important things we can do.
Defending this law means keeping a close eye on special interests, watching out for legal challenges and making sure the people fight back.
2. We need to win in more states
Now we have proof that our strategy works: We can go around Congress to fix corruption ourselves. The people will pass statewide Anti-Corruption Acts.
States across the nation can jump in right now to pass ballot initiatives in 2018.
There are more than 22,000 municipalities and 27 states where the people can bypass politicians and enact Anti-Corruption Acts themselves.
This movement is powered by people
The impact we have is only limited by the number of people in this movement.
Join your local chapter or start a new one today to defend these wins and be part of the next victory.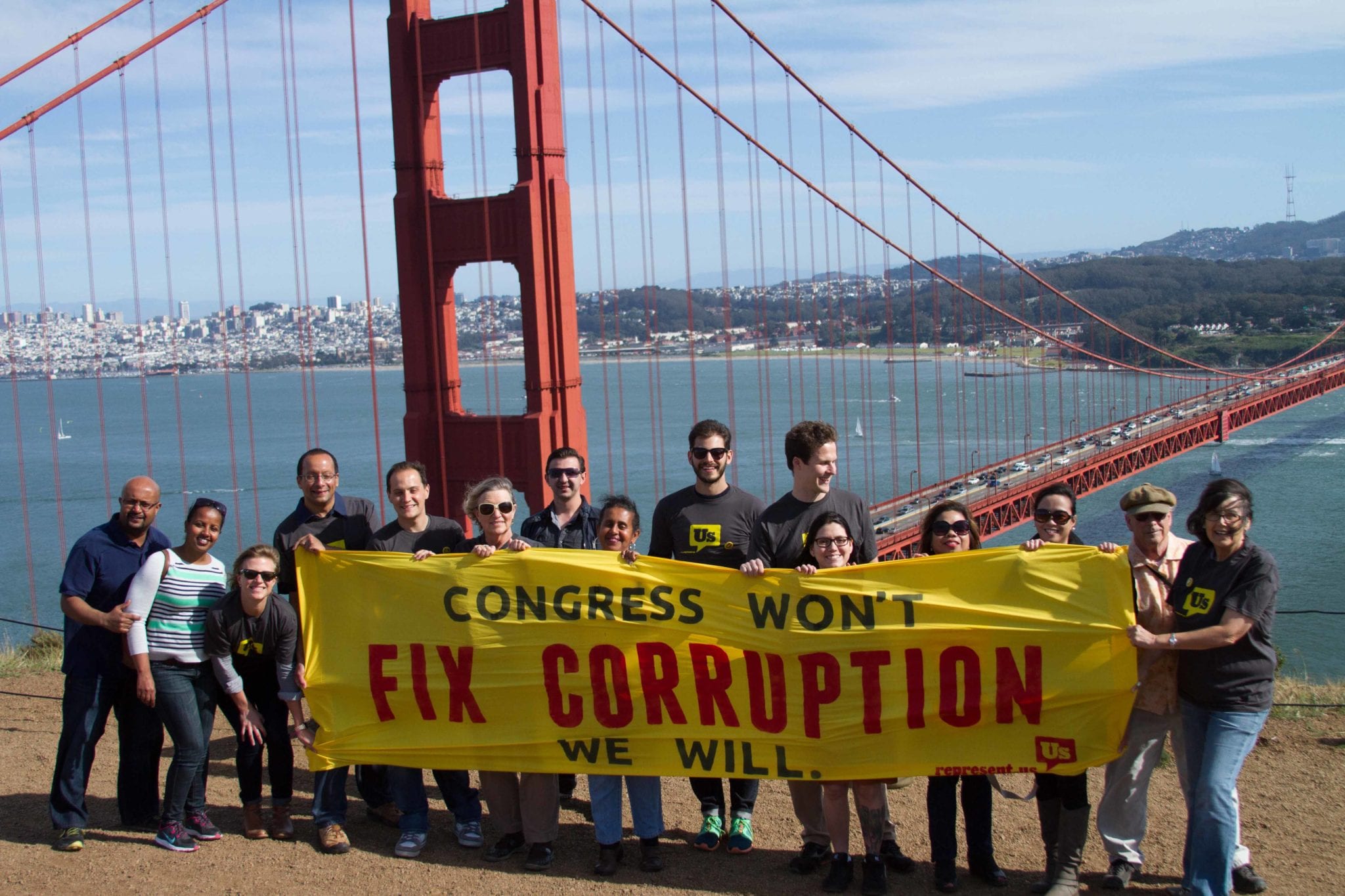 For the first time in recent history, Americans have an opportunity to truly transform our political system, free it from the corrupting influence of big money, make it more civil and more competitive, and build a government that represents us, the American people.
Make no mistake: we're going to seize it.